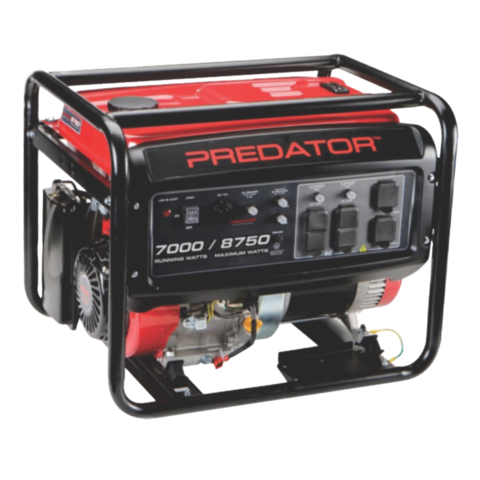 Generator for 1 Bounce House Blower
The Generator is strictly to power a blower for an inflatable, or to power a concession machine IF you do not have an electrical outlet nearby.
Note: Blowers inflate the bounce house, not a generator. Generators provide portable electrical outlets to plug blowers into. If you have an electrical outlet nearby, you do not need to order a generator for a bounce house or concession machine.
Having an event at a park? Or in need of electricity for your event? This 3500W generator is just what you need! It lasts 6-8 hours and is perfect for park events and parties! You can rent this alongside your bouncer to complete your event preparations in one go! We will deliver this directly to you and set it up with your inflatable and/or concessions. Book now! We've got you covered.
Note: *This is just a stock picture of a generator. It does not properly represent the wattage, brand, color, or size.*
Generator Usage Directions
1. Generator has sufficient amount of gas
2. Turn the on/off button to the ON position
3. Lever that opens the gas line in the proper position
4. Engage the choke (on the back) when starting cold
5. Pull the cord
6. Once it starts to fire up, disengage the choke
*If the engine is already warm, do not engage the choke; just pull*