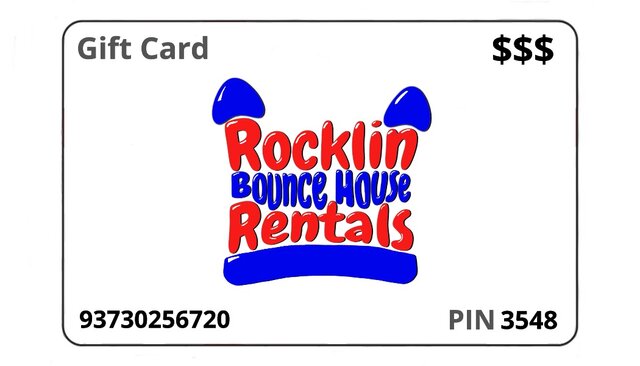 $200 Gift Card
HOLIDAY SALE only for the $200 Gift Card! Enter coupon code "gift20" at checkout and get 20% off! Limited 3 per person to gift to a friend or relative! Ends December 31, 2022!!!
Rocklin Bounce House Rentals is now offering Gift Cards! They can be used as payment toward an order at a later time, whether it be for you or a friend! Once purchased, you will receive an image of the gift card in your email with a value, gift card number, and PIN code.
Add to Cart NOW to purchase a Gift Card! Send to a friend or relative!